Congratulations! Now that you have a buyer under contract, you are one step closer to finalizing the sale of your Arizona home. But, there are still a few more things to do. The first is getting through the buyer's inspection period.
During this period, the potential buyer of your home will likely want to have the heating, cooling, electrical, plumbing, mechanical, and structural condition of the home professionally inspected. After all, no one wants to buy a home without knowing whether it needs any major repairs.
So, how can you proactively prepare for a home inspection?
We created the Arizona Home Inspection Checklist below to help you put your best foot forward and get through the inspection period as quickly and painlessly as possible.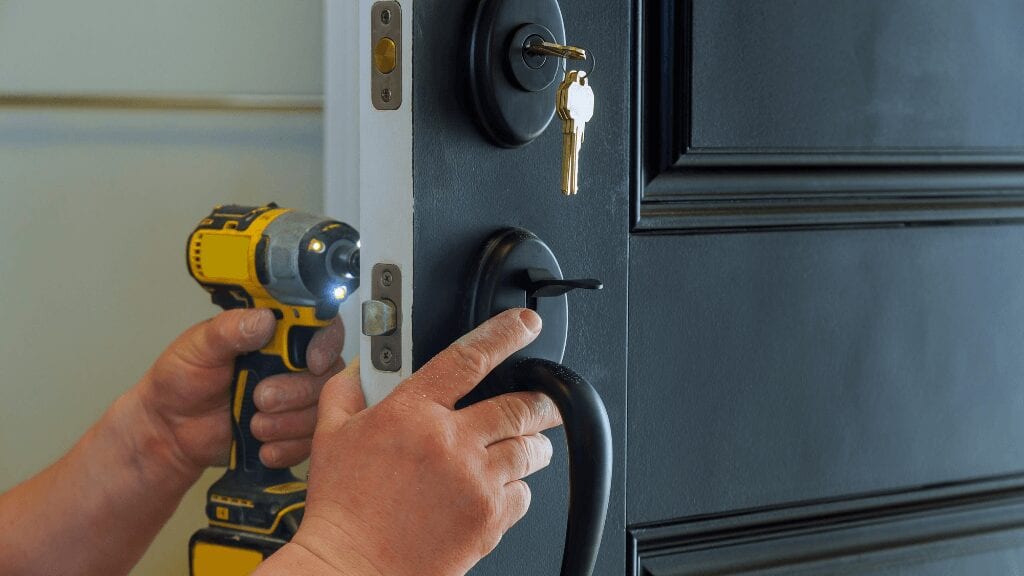 Who Pays for an Arizona Home Inspection?
According to Section 6 of the Arizona Residential Resale Real Estate Purchase Contract, buyers must pay for their own inspections.
However, if your home has an on-site wastewater treatment facility, commonly referred to as a septic tank, then the On-Site Wastewater Treatment Facility Addendum dictates that sellers must arrange to have the septic facilities inspected and pumped at their own expense. Additionally, if the septic system is deemed "not functional" during the inspection, then sellers must pay to repair the system prior to closing, as long as the repair costs will not exceed one percent of the purchase price.
How to Prepare for a Home Inspection
Turn On Utilities
First, you want to make sure that all of your utilities are turned on, even if the house is vacant. If the electric, water, and gas (if applicable) utilities are not on, the inspector will probably require the entire appointment to be rescheduled (possibly with a rescheduling fee at your expense).
Check the Pilot Lights
If your house is not currently occupied, it's possible that a pilot light on your gas appliances has blown out over time. For insurance reasons, most home inspectors are not permitted to light any gas appliances in a home, so it's important to confirm that all of your pilot lights are on prior to the inspection.
Provide All Necessary Keys
When the inspector arrives at your home, make sure that all the necessary keys for the house and surrounding property are available. If you have a security alarm and/or a combination lock on anything the inspector will need to access, you should either deactivate the alarm and remove the lock before the inspection or leave temporary-access codes someplace where only the inspector can find them.
This advice goes for garages, gates, the pool and back yard area, control boxes, attics, tool sheds, and anything else on your property that is locked. If the inspector is unable to get into any of these places, they will have to come back at a later time to complete the inspection.
Put Away Breakables
While the home inspector is at your house, it's a good idea to put away or box up any delicate items that could break easily if they are handled or moved.
Keep Pets Out of the Way
If you have pets, we recommend that you remove them from the house on inspection day. Or, at the very least, keep them out of the inspector's way. You don't want to accidentally get off on the wrong foot with an inspector that doesn't like dogs or is allergic to cats. Speaking of pets, it's best to clean up their messes just before the inspection.
Provide Working Space
In order to provide enough room for the inspector to do a thorough job, you'll need to provide at least 3 feet of space in front of the HVAC/furnace, water heater, and electrical panel.
In addition to ensuring that there's clearance around and on top of your appliances, you also want to remove anything that is obscuring large portions of your garage wall. Having a minimum of two feet between the wall and any items in your garage will grant the inspector the space needed to check for any wood-destroying insects like termites. If you have an attic, it's best to follow these guidelines there, too.
Lastly, we recommend you move any cars out of the garage so that the inspector has room to move around freely.
Remove Items Inside Appliances
If you've already moved out of the house, this step will likely be the easiest when it comes to getting inspection ready. If you are still living in the house, be sure to remove anything you've stored in the microwave or oven. Some inspectors will even run the dishwasher, washing machine, and dryer through a cycle, so you might want to consider emptying them as well.
Allow Access to Inspection Hatches
If your home has any inspection hatches (e.g., for a jetted tub, attic, exterior water shutoff valve, or main water meter), make sure that the hatches are accessible and easy to operate.
Change Your Air Filters
HVAC air filters are responsible for filtering the air that circulates through the heating and air conditioning system into your home. In order to avoid the inspector thinking there's an issue where there isn't, be sure to change your air filter prior to an inspection. Plus, changing air filters regularly can improve your home's indoor air quality and extend the life of your HVAC unit.
Replace Light Bulbs
Having functioning lights is one of the simplest ways that you can increase your odds of home inspection success. Therefore, we recommend that you check every single light bulb inside and outside of your home and replace any that have burned out. This way, the inspector doesn't jump to any worst-case conclusions.
Test the Smoke Detectors
Although some Arizona home inspectors do not check the working condition of smoke detectors, it's still a good idea to make sure they are functioning considering how important they are for the safety of your home and those in it.
Test the Doors & Windows
Before the appointment, make sure every door and window is in good working order. Do they stick, creak, or have trouble closing? All of these questions will be on the inspector's checklist.
On a related note, we think it's a nice touch to leave all of your interior doors unlocked and open. It will help create an inviting atmosphere for the inspector to move freely around.
Tighten Loose Handles & Railings
While you're checking the doors and windows, it's a good idea to tighten up any loose handles or railings that might be considered a safety hazard.
Touch Up Paint
One thing that will help any home look instantly cleaner and brighter is a fresh paint job – or at least a clean paint job. If there are any places where the paint is peeling or appears dirty/faded, then it's a good idea to touch up the paint in those areas prior to your home inspection.
Treat for Pests
In the Phoenix/Scottsdale area, it's important to check your home regularly for pests of all types, especially wood-destroying insects. Schedule a one-time pest control service to prevent any insects, scorpions, or rodents from making a guest appearance during the home inspection.
After the exterminator has treated your home, you may need to clean up any residue or stains left behind.
Check the Roof
Since most homeowners don't spend much time on their roofs, roof issues can go unnoticed for long periods of time and cause significant damage. In order to prepare for the buyer's roof inspection at your home, have a professional check it first, and make any necessary repairs.
Check the Pool
If your home has a pool in the backyard, you'll need to prepare your pool for inspection as well. Confirm that the lights are working, there are no major cracks in the pool surface, and that your pool valves are functioning properly without leaking.
Conclusion
Now that you know how to prepare for a home inspection, it's important to remember that most home inspectors will still find at least a few items in need of repair, replacement, or further evaluation. Whether or not you'll have to address them will depend on what the buyer elects to do on the Buyer's Inspection Notice and Seller's Response (i.e., BINSR).
If you're feeling a little overwhelmed by the buyer's inspection period, it's very normal to feel this way. Our team of experienced Arizona real estate agents is here to help you navigate the entire home selling process so that you can move on to your next home in no time.