Whether you're new to the state or a die-hard local, there are dozens of amazing places to visit in Arizona. From epic hiking trails to breathtaking lakes and historic landmarks, Arizona has plenty of day trips that the whole family can enjoy.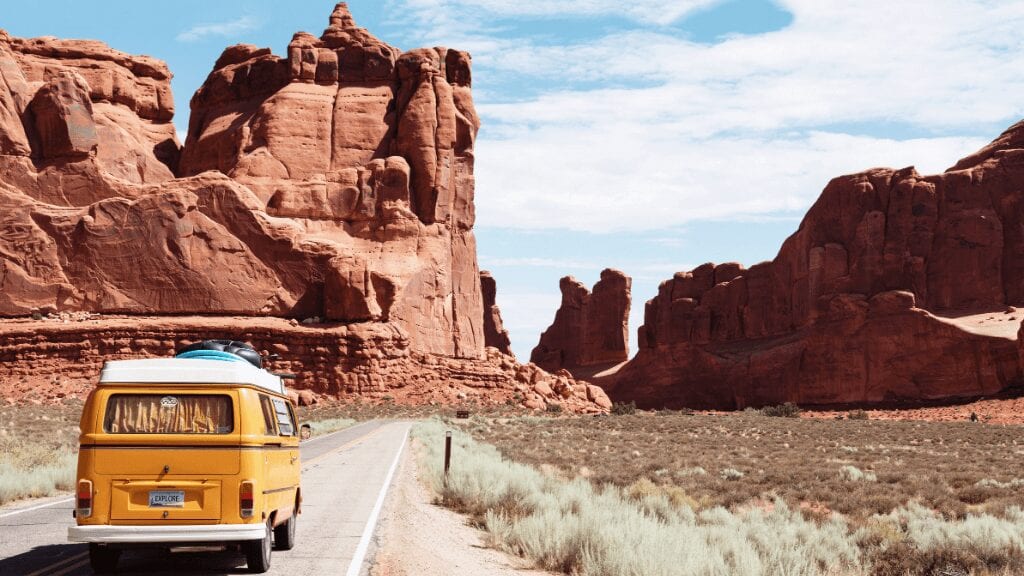 In our opinion, here are the 10 best day trips from Phoenix!
Canyon Lake
If you're looking for great outdoor activities and scenic views just a short drive away, Canyon Lake is for you. You can hike, swim, have a picnic, or stop by the Well Done Grill. If you have a little more time, you can launch your own boat, rent a boat from the Canyon Lake Marina, fish, camp, or take a dinner tour on Dolly's Steamboat. The options are nearly endless!
Although Canyon Lake is the smallest of the Salt River Project reservoirs, it is often called the most picturesque thanks to its towering red rock cliffs and abundant desert plant and wildlife.
Flagstaff
Flagstaff is just over a two-hour drive from Phoenix, right off of Route 66 which is a famous highway featured in many different songs and movies like Chuck Berry's "Route 66" and Disney's Cars.
While here, you can walk Northern Arizona University's beautiful campus, hike Arizona's highest point Mt. Humphrey's (12,633 feet), or take a seat at Beaver Street Brewery and enjoy a craft beer. For a scenic drive, we recommend the loop that winds through Sunset Crater Volcano National Monument. Sunset Crater is the youngest in a group of volcanoes related to the San Francisco Peaks.
If you are interested in winter sports, Flagstaff is home to one of Arizona's best ski resorts. Arizona Snowbowl is a mountain resort that provides excellent skiing and snowboarding in the winter and other outdoor activities year-round.
Flagstaff also has several important cultural sites. At Wupatki National Monument, you'll find guided tours of the area's archeological sites and petroglyphs. Or, visit the Lowell Observatory where the dwarf planet Pluto was first discovered in 1930.
Jerome
Jerome is an old mining town, approximately two hours from Phoenix,  known for its fascinating — and sometimes spooky — history.
While you're visiting Jerome, check out the Mine Museum which explores the history of Jerome as a copper-mining town. Jerome State Historic Park is also a great attraction where you can learn about the Douglas Mansion.
Jerome is the perfect town for antiquing. And when you're tired from all that treasure hunting, stop at Haunted Hamburger for their Ghostly Burger, a milkshake, and incredible views of Verde Valley.
Bisbee
Speaking of mining towns, Bisbee is another must-visit. You can drive to Bisbee in just over three hours and take a journey through time at the Bisbee Mining and Historical Museum or the Muheim Heritage House.
You could even walk along Tombstone Canyon and see some of the historic homes where mining families once lived. Or, if you're feeling adventurous, head underground for a guided tour of Queen Mine.
By the end of your day trip, you're sure to have a deeper understanding of what it was like to live in the wild west during the 19th Century.
Montezuma Castle
When you're looking for a historically rich day trip from Phoenix, Montezuma Castle is about a one and a half hour drive from Phoenix in Camp Verde.
The main structure is five stories tall and holds twenty rooms high above Beaver Creek. Interestingly, there is no historical connection to the Aztec emperor for whom the castle is named.
Montezuma Castle was built over 600 years ago by the Sinagua Indians, making it one of the oldest historical sites in Arizona. And one of the best-preserved historic buildings in the United States.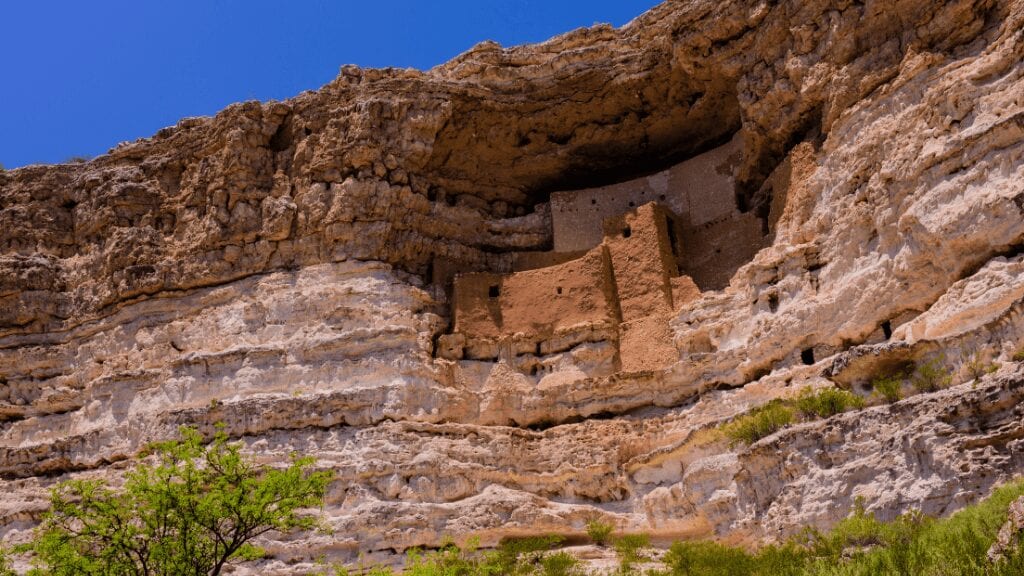 Sedona
A list of best day trips from Phoenix wouldn't be complete without mentioning Sedona.
Jeep tours are a popular way to explore the area while learning about its history from a knowledgeable guide. If you're more of a hiker, Red Rock State Park, Slide Rock State Park, and Oak Creek Canyon offer a variety of hike lengths and difficulty ratings. Two of our favorite hikes are to Cathedral Rock and Devil's Bridge. For a treat after a long day of Arizona hiking, stop by Oak Creek Brewery and try their award-winning Hefeweizen. You'll enjoy it even more from the brewery's patio overlooking the Tlaquepaque Arts & Shopping Village.
If you'd prefer a food and beverage themed trip, there are plenty of delicious choices in Sedona. You can visit Elote Cafe for some gourmet Mexican cuisine. Check out Dahl & Di Luca for Italian seafood classics. Or, go wine tasting in Cottonwood.
With a variety of indoor and outdoor activities just a two-hour drive away, Sedona has something for everybody.
Boyce Thompson Arboretum
If you're a nature lover, then Boyce Thompson Arboretum is the perfect day trip for you. The BTA's mission is to inspire appreciation and stewardship of desert plants, wildlife, and ecosystems through education, research, and conservation.
4.75 miles of trails spanning 343 acres make it the largest and oldest botanical garden in the state of Arizona. 3,900 species of plants, all sorts of desert wildlife, and over 250 bird species have been spotted. This must be why the National Audubon Society has recognized Boyce Thompson Arboretum as an Important Bird Area.
All of this within one hour of Phoenix and leashed pets are welcome, too.
Kartchner Caverns State Park
A lesser-known day trip we like to recommend is to Kartchner Caverns State Park, which is two and a half hours southeast of Phoenix.
Aboveground, you might see a variety of reptiles, insects, mammals, and 63 species of birds while hiking one of the park's many trails along the foothills of the Whetstone Mountains. Underground, the park also offers extraordinary cave tours, such as the Rotunda-Throne Room Tour. Look out for Arizona's tallest column and one of the world's longest soda straw stalactites.
If you'd like to extend your day trip, Kartchner Caverns State Park has cabins for rent as well as campsites where you can stay the night.
Prescott
Prescott is a must-visit less than two hours from Phoenix. Once the capital of Arizona, it is now a great place to go antiquing and walk through history. While you're in town, check out the Yavapai County Courthouse Square, Whiskey Row, and the Hassayampa Inn.
If you prefer outdoor activities, there are two lakes nearby: Watson Lake and Willow Lake where you can go boating or simply hike around the area and enjoy the beautiful scenery.
Grand Canyon
We would be remiss if we didn't include the Grand Canyon on our list of best day trips from Phoenix. The Grand Canyon is usually around a three and a half hour drive from Phoenix, but is always worth the trek. It is one of the 7 natural wonders of the world and spans as far as you can see.
Popular viewpoints along the canyon's south rim are Mather Point, Hopi Point, and Yavapai Point. Although the canyon is stunning at any time of day, there's nothing like experiencing it during a sunrise or sunset.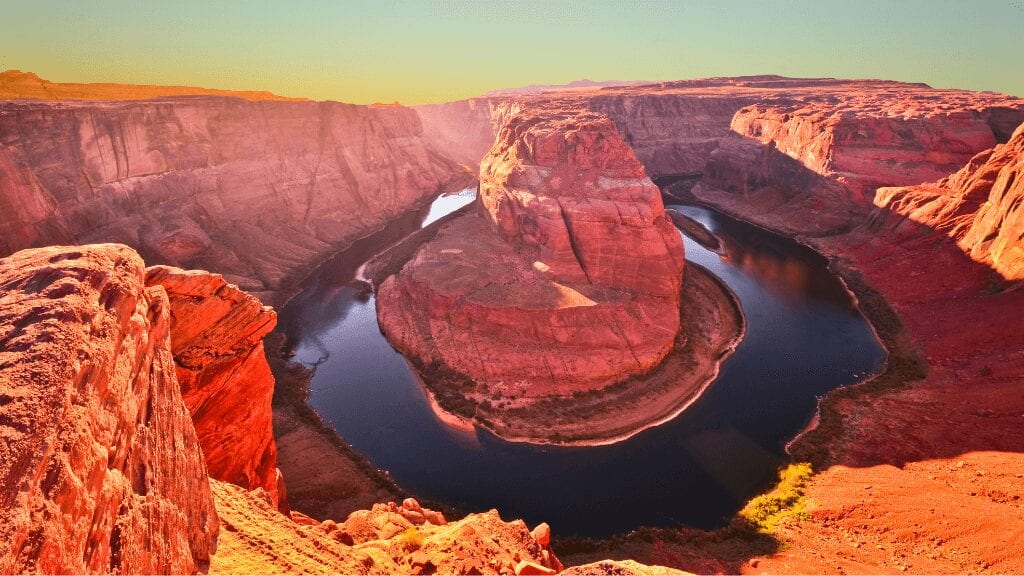 Summary
Arizona is a beautiful state with a rich history and diverse culture. These ten best day trips from Phoenix barely scratch the surface of everything our favorite state has to offer. For more information about the Phoenix/Scottsdale area, reach out to us at The Hill Group.