What should a buyer do to get an offer accepted in a seller's market with low inventory? There are thousands of blogs with advice on buying a home, but remember, every market is different and not all advice will apply here in the Phoenix area.
Below is a list of strategies our team put together specifically for Phoenix/Scottsdale area home buyers, based on Arizona's Residential Resale Real Estate Purchase Contract. Although they won't ensure every offer you ever make will be accepted, one or several of them could help your offer stand out.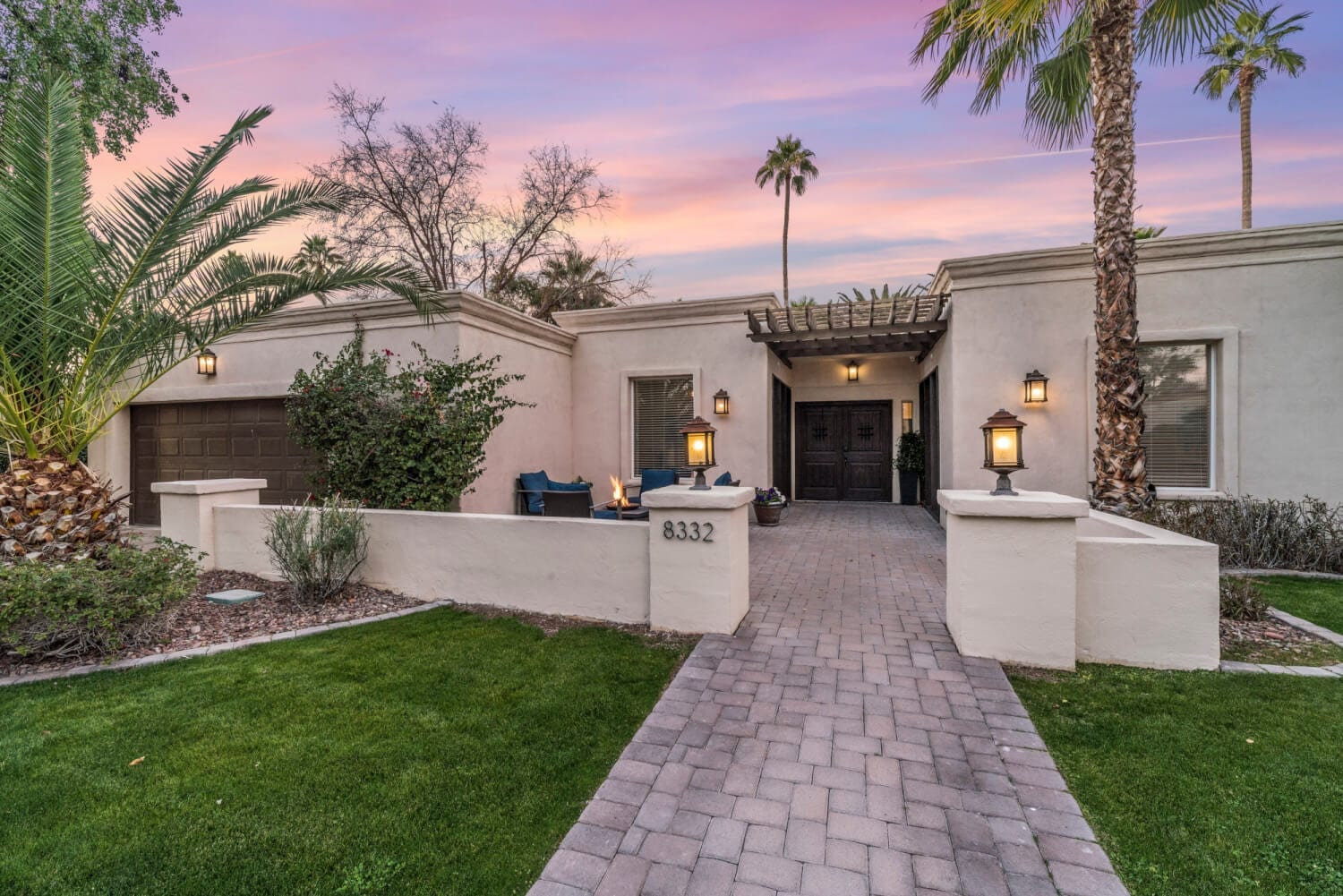 1. Make your offer as "clean" as possible. For example, don't ask the seller to pay for fees that you can afford to pay yourself. Also, don't ask the seller for their personal property (e.g., refrigerator, washer, dryer, etc.) unless you know that the seller would actually prefer to include them in the sale.
2. Ask your agent to find out which terms are most important to the seller – they could be the purchase price, financing, Close of Escrow date, or something else. Then, craft your offer around this intel.
3. Earnest money in Arizona is often approximately 1% of the purchase price. Offer more earnest money to demonstrate that you're serious about buying the home and financially strong.
4. Make a larger down payment than what is required for your loan program. For example, put 5% down on your FHA loan, rather than the minimum requirement of 3.5%. Again, this shows the seller that you are financially strong. More importantly, by making a larger down payment, you'll finance less and save more money over the long term.
5. The typical Inspection Period is 10 days long. Consider shortening the Inspection Period to five or seven days.
6. You may have to offer more than the list price. Come on…we had to mention it at some point.
7. If you can afford to do this, offer to pay with cash, and provide proof of the funds you'll use.
8. Believe it or not, Arizona's Purchase Contract does not call for the appraisal to be ordered within a specific number of days of contract acceptance. However, you can add a term wherein you agree to initiate the appraisal order with your lender within a specific number of days. In our experience, within one to five days of contract acceptance is especially attractive to most sellers.
9. If you feel confident in the price you're offering, waive the appraisal contingency. This will mean, if the property appraises for less than the purchase price, you'll make up the difference in cash at closing.
10. Add an "escalation clause" that outbids any other offer the seller receives up to a given price. For example, "In the event Seller is in receipt of multiple bonafide offers, Buyer agrees to pay $1,000 above the highest offered price, not to exceed $500,000." Your agent should check with his/her broker for a recommendation on the specific language to use before doing this and then require a copy of the next highest offer the seller received.
11. Offer to release your earnest money to the seller if you cancel the Purchase Contract after the completion of the Inspection Period.
12. Waive your right to make any repair requests and agree to buy the property in its present condition.
13. Agree to open escrow with the seller's preferred title company.
14. Agree to get pre-qualified for a mortgage with the listing agent's preferred lender. This doesn't mean you have to finance the property with the listing agent's preferred lender. At the very least, it will reassure the sellers that you really are qualified by a lender their agent trusts.
15. Write a letter explaining why you chose the seller's home and why you want to live there.
16. Make sure you've provided all of the required documents with your initial offer. If a seller receives multiple offers, one of the first things he/she often does is throw out the sloppy and incomplete offers.
17. If your offer isn't accepted, have your agent ask the listing agent if the seller wants to accept your offer as a backup contract contingent on the cancellation of the other contract.
Summary
Getting your offer accepted in a seller's market can be difficult. Hopefully, you now have several new ideas to use in the next purchase contract you write. Whether you increase your earnest money or decrease the length of the Inspection Period, it's important to carefully craft your contract so the seller is excited to receive it and work with you!
Good luck and happy home buying!
The above references an opinion and is for informational purposes only. It is not intended to be legal advice. Consult an attorney for advice regarding your individual needs.