A Better Alternative to Zillow When Searching For Homes in Arizona
We get it. Websites like Zillow make it appear so easy to find your dream home in a few clicks. Whether you want a single family dwelling in Phoenix or condo in Old Town Scottsdale, two bedrooms or six bedrooms, there's a house on Zillow AZ that will seem to check all your boxes.
But, what if we told you there is an alternative to Zillow with a more accurate inventory of homes for sale and better advice? An alternative that recommends properties to you based on your lifestyle and looks out for your best interest.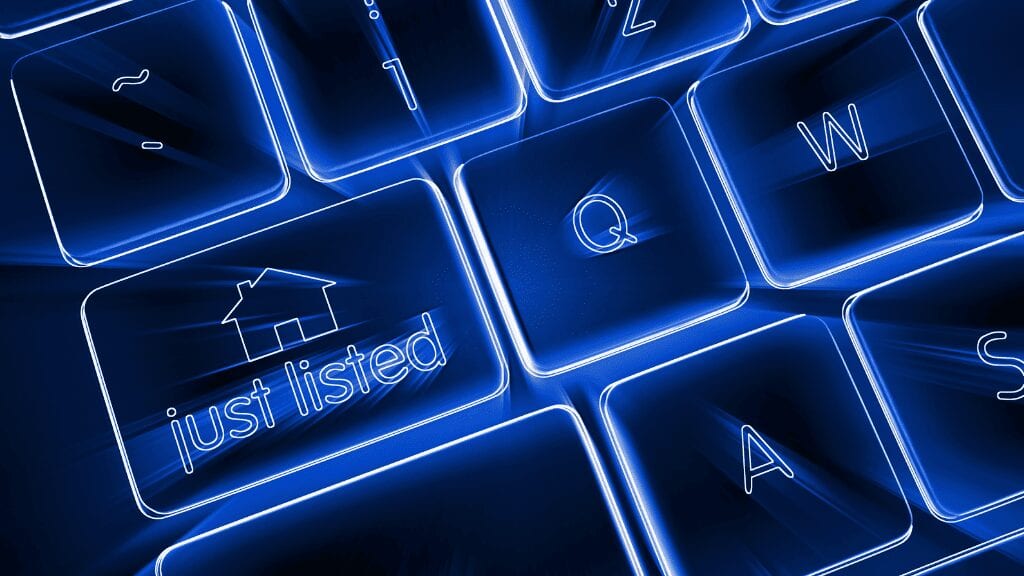 So, what is this alternative to Zillow we're talking about?
A local, human, Realtor®.
The differences between browsing a real estate website like Zillow and working with a Realtor® are more important than you might realize. Let's talk about them.
Searching for Homes
While Zillow's website can be useful for comparing broad areas and price ranges, many of the listings on Zillow are outdated and, simply, no longer active. We regularly come across properties on Zillow that appear to be for sale, and yet, actually sold weeks or even months ago.
Just this morning, a client called us to ask about a home in Scottsdale listed on Zillow as For Sale. After looking it up in the Arizona Regional MLS, we discovered that, unfortunately, the listing has been under contract with another buyer for 25 days!
This leads us to a common question we're asked…
"Where does Zillow get its data?"
The answer is a little more complicated than you might think.
Zillow collects as much publicly available information as it can from county tax records and third-party providers. Then, it attempts to display this information on a single page. As a result of gathering so much data from different sources in different formats, sometimes it gets a little lost in translation.
Instead, a Realtor® based in the Scottsdale/Phoenix area can provide you with direct access to the Arizona MLS. This way, you'll have a reliable database of listings clearly sorted by status with the supporting information you need to make an informed decision.
Not to mention, Realtors® have access to off-market properties such as pocket listings, wholesale opportunities, coming soon, new construction, and pre-MLS.
In a competitive market, finding that hidden gem shouldn't be limited to what is available to you on popular home search sites. To enhance the "pool of candidates" for home buyers, our brokerage, North&Co., developed an exclusive company database that gives our clients a first-look at properties not accessible on the MLS or anywhere else online. With this information, buyers who work with our team can make an early offer before the general public.
The Home Buying Process
Once you find a home you like on Zillow, the next step in the home buying process is usually contacting an agent. If you click on the big "Contact Agent" button on a Zillow listing, you might think that you're simply reaching out to one person who can grant you access to the home.
In reality…
The fine print on Zillow's intake form states that by submitting your contact information, you are allowing Zillow, Zillow's affiliates, and other real estate professionals to contact you. Zillow also states that you can expect anything from a live person to automated, prerecorded, and artificial voice calls. All that to say, you're probably going to receive multiple calls from multiple people about the same property whether you have gotten your questions answered yet or not.
How annoying do you think that gets after one or two clicks?
When you hire a local Realtor®, you'll be working with a real estate professional who will listen to you and carefully assess the qualities you are looking for in a home. He or she will be honest and transparent throughout the home buying processes. Best of all, you can call or email your Realtor® directly without ever giving up your contact information to dozens of affiliates and call center sales reps.
How Accurate Are Zillow Zestimates?
According to Zillow, most Zillow Zestimates are within 10% of the actual home selling price. That's why Zillow encourages "buyers, sellers, and homeowners to supplement the Zestimate with other research such as visiting the home, getting a professional appraisal of the home, or requesting a comparative market analysis (CMA) from a real estate agent."
A 10% margin might sound like a helpful starting point, but let's take a look at a real-world example.
You're interested in a home listed for sale for $500,000. The Zillow Zestimate could say anything from $450,000 – $550,000 and still fall within the 10% margin.
Now, what are you supposed to do with this $100,000 range? If you make an offer based on $450,000, the seller might reject your offer and decide never to respond. If you make an offer based on $550,000, you might be overpaying by tens of thousands of dollars.
When it comes to buying a home in Arizona, 10% leaves too much room for guessing.
Rather than relying on an automated algorithm, a Realtor® will prepare a Comparative Market Analysis (CMA) for you. With a CMA, you'll learn a lot about the surrounding area. Things like how many similar properties are available nearby, which amenities are the most common, and what similar properties have sold for over the past 3 – 6 months. From there, you can discuss how nuances like a neighborhood's atmosphere and lot square footage affect the pricing of a home before you make an offer to a seller.
Your Local Alternative to Zillow
The homes listed on Zillow AZ might look great at first glance. However, Zillow's misleading information and outdated property listings could lead to a stressful buying experience.
So why not leverage the experience and resources of a Phoenix/Scottsdale Realtor® at The Hill Group to find your next home?
We will listen to all of your real estate goals and use our knowledge of the Phoenix/Scottsdale housing market to provide you with the advice you need every step of the way.
You can start searching for homes in the Arizona MLS now. Or, tell us what you're looking for and we'll set up a custom search for you. Either way, our team would love to help you find the perfect home for your needs.